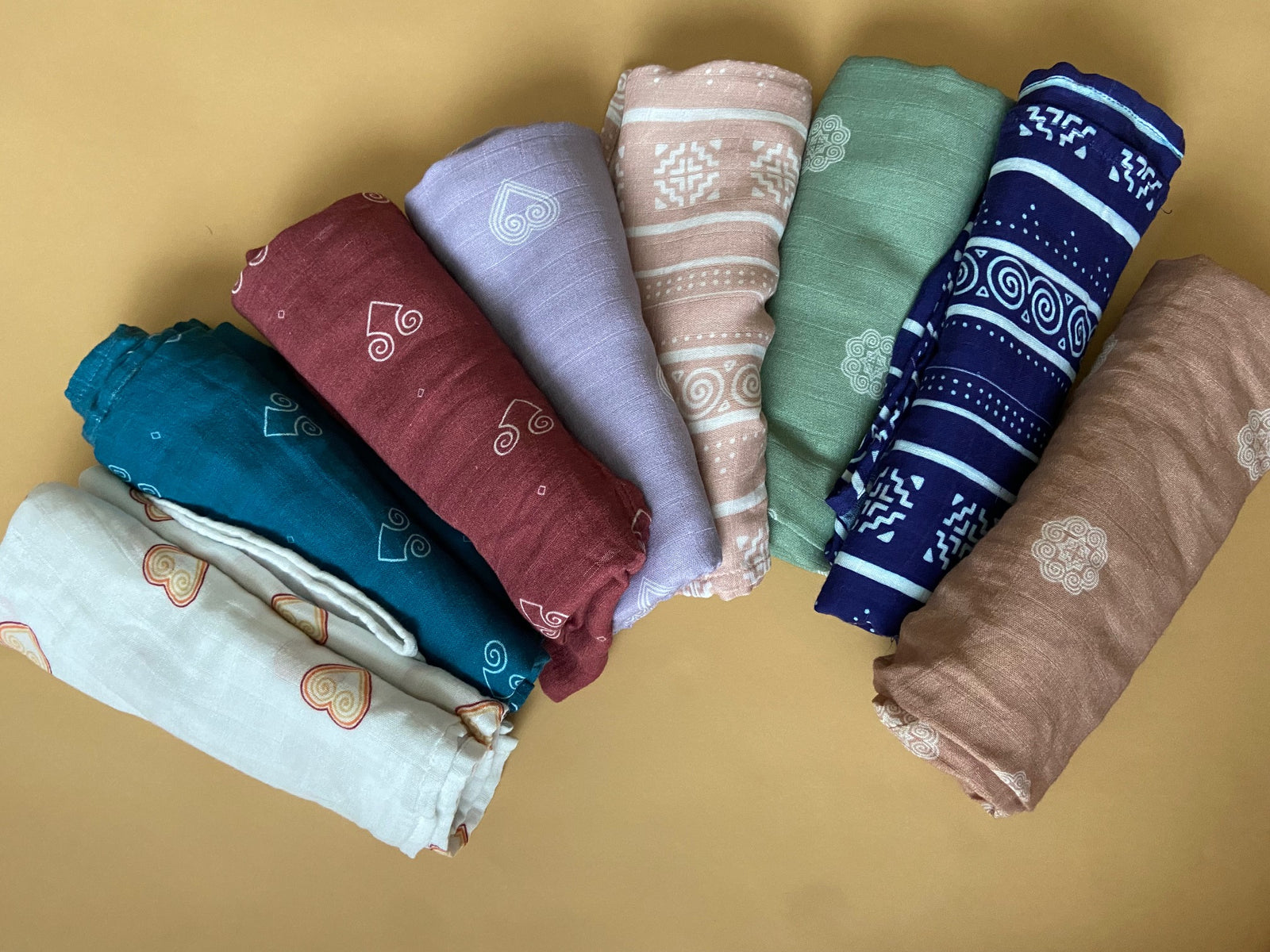 Why swaddle? 
Swaddling is a common practice/tradition of gently wrapping babies to sooth and calm them.  Overtime swaddles have evolved from thicker denser fabric to lighter weight.  The primary concept of swaddling a baby is to give them a sense of comfort and security, as they had when they were within their womb.
Historically, swaddling has been going on for thousands of years and the exact origin is quite unknown but believed to have started in Central Asia.  Modern swaddles consists of thicker cotton fabric to softer and lighter muslin style swaddles. Thicker cotton swaddles can be hard and can lead to overheating little ones.  Muslin style swaddles are much more airy and provide just the right ventilation and allow for added layers, while keeping babies nice and snug.  
At Indigo Juniper, we have searched and tested various qualities of swaddles to find the one most fitting to our brand but also within our own home.  The swaddles we have in our shop is 70% bamboo and 30% cotton.  We believe this is the perfect blend for durability, longevity, and comfort.  We also find this blend allows for use in all home setting and environments. 
Muslin swaddles allow for enough ample ventilation that you can also use the swaddle as over for your little one as you travel outside of your home. You can use it to cover your baby's car seat, stroller, or even yourself while nursing. Having a lightweight muslin swaddle comes in handy for all families. 
As Indigo Juniper continues to grow, we intend to add in other types of baby blankets.  For the meantime, we found muslin swaddles to be one of the most crucial necessity in everyone's baby bag. 
---