Mother's Day Brunch Board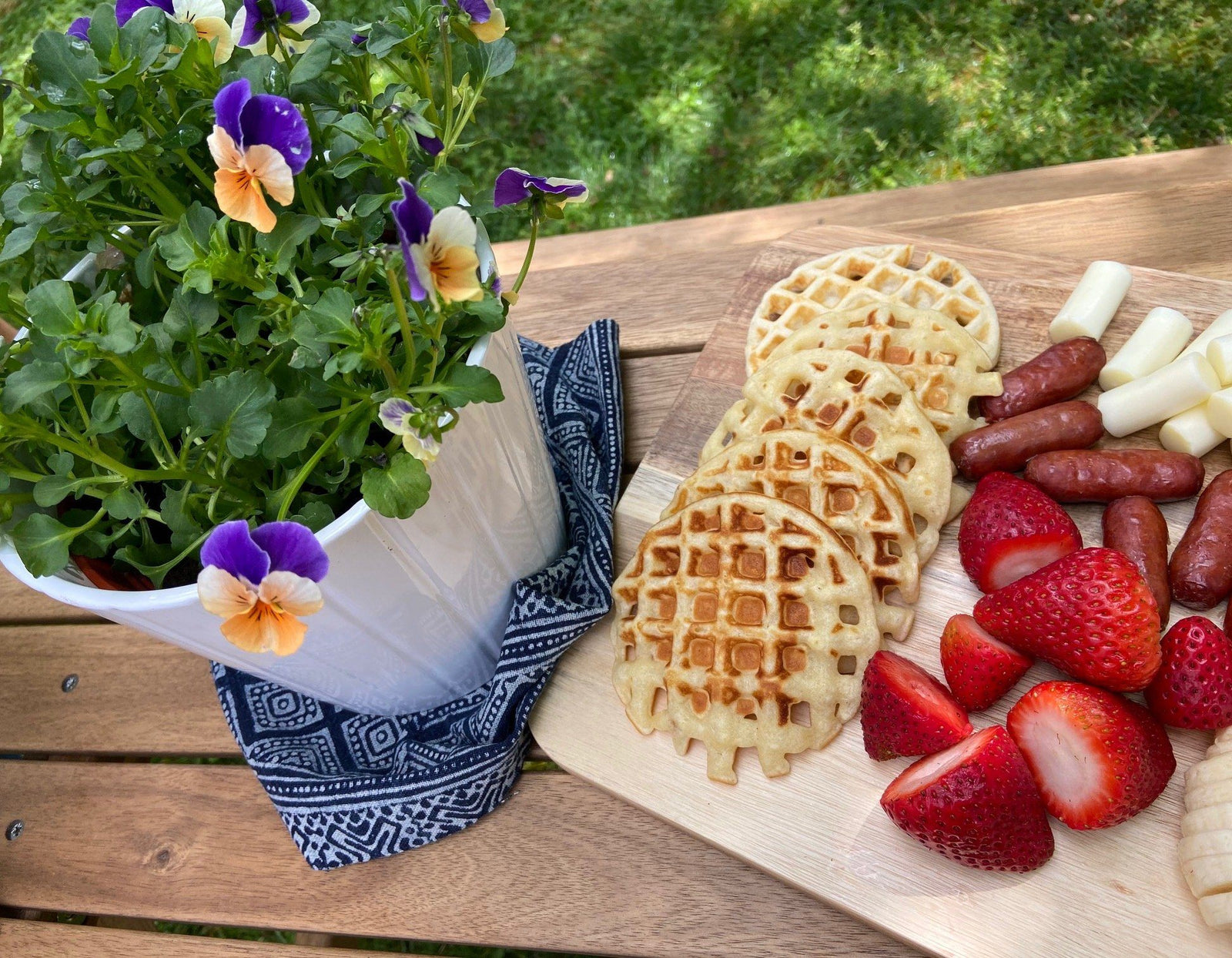 Still looking for an easy Mother's Day idea? Here's a DIY that is not only easy, but affordable, tasty, pretty and something she's sure to love and remember. This brunch board can be easily adjusted to your taste and preference.
To start, we're going to add a piece of batik fabric for added color, texture and design under our potted flower. Simply cut the fabric and place it underneath the pot. You could also use a long strip of fabric to tie a bow on the pot. We added beautiful flowers from a local nursery into a pot pot. Not only is it a pretty gift and centerpiece, but it can easily be planted in the garden after.
What you'll need:
Fruit
Homemade waffles: see our quick recipe below
Chocolate
Choice of nut
Jam
Syrup and/or honey
Cheese
Butter
Choice of protein: egg, bacon, sausage
Homemade waffle recipe:
2 cups of flour
2 tablespoon of sugar
4 teaspoons of baking powder
1 teaspoon of salt
2 eggs
1/2 cup of butter melted
1 1/2 cups of milk
1 teaspoon of vanilla extract
Chocolate (optional)
Prep all your items and display it on any board or tray and Viola! You got yourself a pretty and tasty board for Mother's Day. Best part about the DIY is that the little one can also take part in the prep.
---