Best Apparel For Kids By Season
Best Apparel For Kids By Season
Buying new kids' clothing is expensive! Luckily, you don't have to spend a lot of money unless you keep trying on every piece of clothing until you find one that fits or doesn't fit.
Instead of spending lots of money, there are certain seasons (such as spring and fall) when children's apparel becomes more affordable. This article will talk about what types of clothes are in season during these two times of the year, and some tips for shopping like a pro.
By knowing which styles are in and out-of-season, you can save big money by only purchasing things in season. Not only will this help you budget better, but it also helps preserve our environment by not wasting resources to make more stuff.
If you would like to learn more about how to stay within your budget while still looking great, check out our article here.
Summer clothes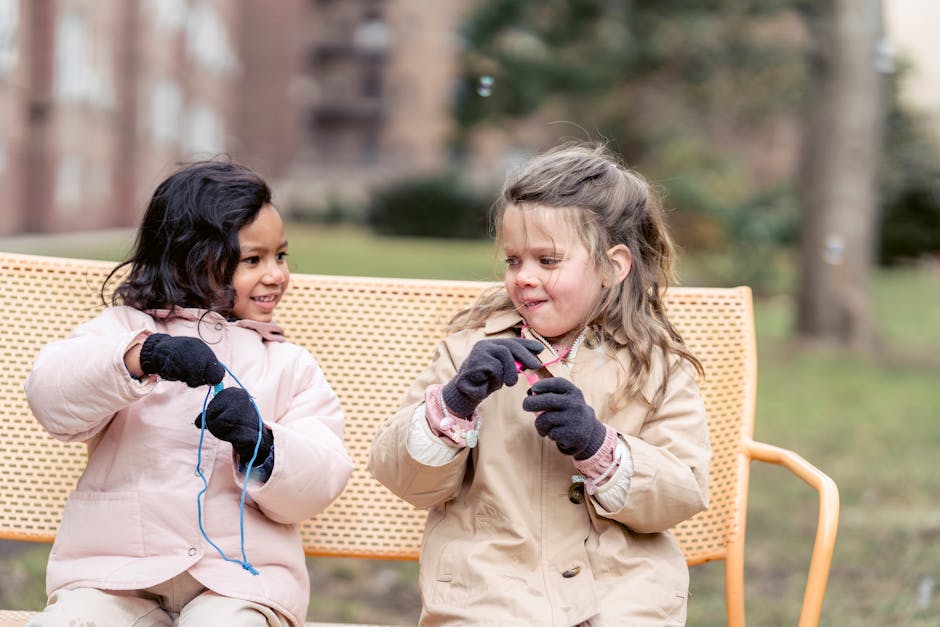 This season, it's time to bid farewell to long sleeves and sweats in your kid's wardrobe. Say goodbye to those uninspiring pieces and embrace a fresh, stylish approach. We've curated a list of must-have items that will elevate your child's fashion game, allowing them to rock a trendy and comfortable look. Get ready to mix and match with confidence, as we guide you through the latest fashion trends for kids.
Embrace Relaxed Fits and Neutral Tones: Step away from the ordinary and opt for a fashion-forward ensemble. This year, white shirts paired with jeans or shorts in relaxed fits are all the rage. Give your child a cool and laid-back vibe by dressing them in this effortless combination. Don't forget to complete the look with flip flops or beach shoes, adding a touch of beachy flair to their outfit.

Unleash the Treasure Troves of Thrift Stores and Boutiques: Discover hidden gems of neutral clothing in thrift stores and boutiques. These treasure troves offer a wide selection of stylish items at affordable prices. Pick up some well-fitted jeans or dress pants along with a crisp white shirt. This versatile combination allows for endless mix and match possibilities, ensuring your child always looks sharp and put together.

Cherish Memories with Inexpensive Frames: For parents who love capturing precious moments, here's a delightful idea. Invest in an inexpensive frame and display a few of your favorite baby pictures. Involve your child in the process by letting them choose their cherished memories to include in the frame. This not only adds a personal touch to their living space but also creates a sense of comfort and familiarity for your little one.
Layer clothing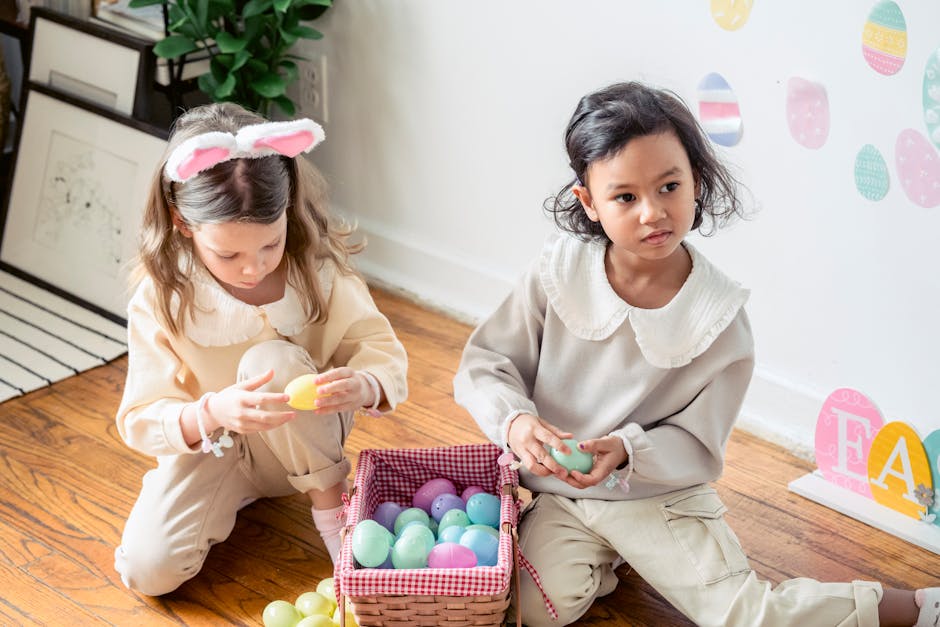 When the cold weather sets in, it's time to bundle up your little ones in warm layers. Kids can never have enough clothes, and thanks to affordable online stores, shopping for their winter wardrobe has never been easier. Explore a variety of layering options offered by online boutiques, ensuring your little fashionista stays stylish and cozy throughout all seasons.
Browse Season-Specific Collections: Online sellers often organize their merchandise by season, making it convenient to find the perfect pieces for your child's wardrobe. During winter, prioritize heavier layer coverage. Look for flannel shirts and sweatshirts, which are versatile additions to any wardrobe. Flannels, in particular, are staple pieces that can be mixed and matched with various outfits, providing both warmth and style.

Summer Style with Lightweight Cover-Ups: As the weather warms up, opt for lighter weight cover-ups for your child. A well-fitted white t-shirt or long-sleeve shirt paired with cute matching shorts or leggings is an ideal ensemble for summer. These breathable and comfortable outfits ensure your child stays cool while still looking fashionable.

Don't Neglect Footwear: Complete your child's outfit with the right footwear. Investing in good-quality sneakers is essential, both for children and adults. Ensure their feet are supported and protected with comfortable and durable sneakers available in a range of sizes.
Embrace the cold weather with style by layering up your child's wardrobe. Discover affordable online stores that offer a wide selection of layering products suitable for all seasons. Explore season-specific collections, such as flannel shirts and sweatshirts for winter, and lightweight cover-ups for summer. Remember to invest in high-quality sneakers to provide optimal comfort and protection for your child's feet. With these tips, your little ones will be fashionably prepared for any weather while enjoying the ease and convenience of online shopping.
Button down shirts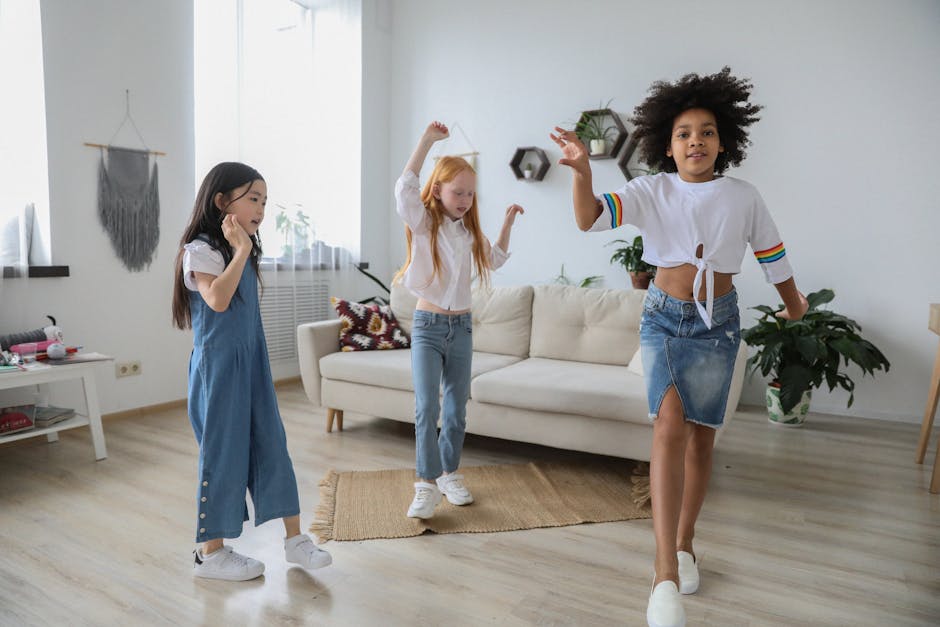 Button-down shirts are a classic style that never goes out of fashion. These shirts, often white or light-colored with rounded collar buttons, are versatile and can be worn for various occasions. Discover how to dress your child in this timeless fashion and explore different ways to style button-down shirts to suit any season.
Casual Dress or Business Formal: Button-down shirts are commonly worn with long sleeves and paired with either short or tall fitted pants. This combination creates a versatile look that can be dressed up or down depending on the occasion. For a more relaxed vibe, opt for casual dress, while pairing the shirt with tailored pants elevates the outfit to a business formal attire.

Winter Layering: During the winter months, you can add a touch of style and warmth to your child's button-down shirt ensemble. Tie towels in matching colors around the waist to create a jacket-like effect. This creative layering technique adds visual interest and keeps your child cozy. Alternatively, if jackets are not suitable for the weather, a black dressy sweatshirt can be used as a shawl, providing both style and comfort.

Summer Fabric Choices: When it comes to summer fashion, it's essential to choose the right fabric for comfort. Avoid pure linen clothing as it tends to dry very thin and may feel heavy due to trapped air. Instead, opt for elastic weave materials like cotton or modal. These fabrics provide breathability and comfort, ensuring your child stays cool and stylish during the summer months.
Button-down shirts are a timeless and versatile choice for your child's wardrobe. Whether dressing them in a casual or business formal style, these shirts create a polished and put-together look. Experiment with winter layering using towels or a dressy sweatshirt as a shawl. In the summer, choose elastic weave fabrics like cotton or modal for ultimate comfort. Embrace the classic appeal of button-down shirts and elevate your child's fashion game with these stylish tips.
Patterned button down shirts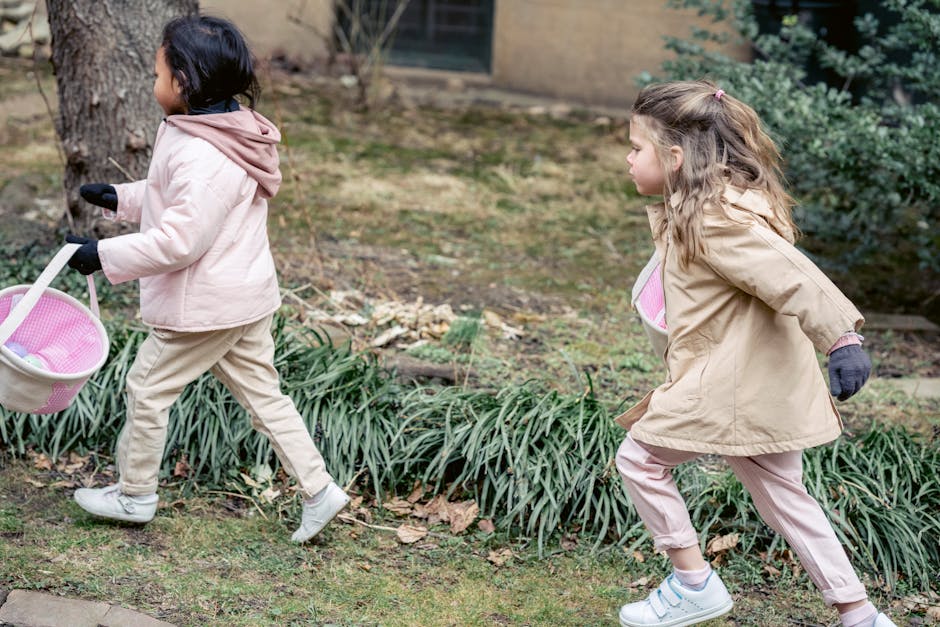 When it comes to older kids' fashion, patterned dress shirts are a fantastic choice to add excitement to their wardrobe. Numerous brands offer a wide variety of patterns, including stripes, checks, florals, and more. These versatile dress shirts can be mixed and matched with other layering pieces or sweatshirts, allowing for endless style options. Best of all, they come at an affordable price point, making them a must-have addition to your child's collection.
Embrace the Versatility of Patterns: Patterned dress shirts bring depth and visual interest to your child's attire. From classic stripes to charming florals, there are no limits to the patterns available. The beauty of these shirts lies in their versatility. They can be paired with different layering pieces or even worn alone, allowing your child to showcase their unique style. Mix and match to create various looks and express their individuality.

Quality Matters: Ensure that the patterned dress shirts are well-sewn and of good quality. Proper construction ensures longevity and durability, allowing your child to enjoy their favorite shirts for an extended period. Additionally, pay attention to washing instructions to avoid color bleeding or running, as it can impact the overall appearance and appeal of the garment.
Patterned dress shirts are a go-to choice for older kids' fashion, offering a range of stylish options at an affordable price point. Explore brands that provide an array of patterns, from stripes to florals, to suit your child's unique style. Embrace the versatility of these shirts by mixing and matching them with other layering pieces or sweatshirts. Remember to prioritize quality to ensure long-lasting enjoyment, and pay attention to proper washing techniques to maintain the shirt's appearance. With patterned dress shirts, your child's wardrobe will come to life with style, flair, and endless possibilities.
Chilled out jeans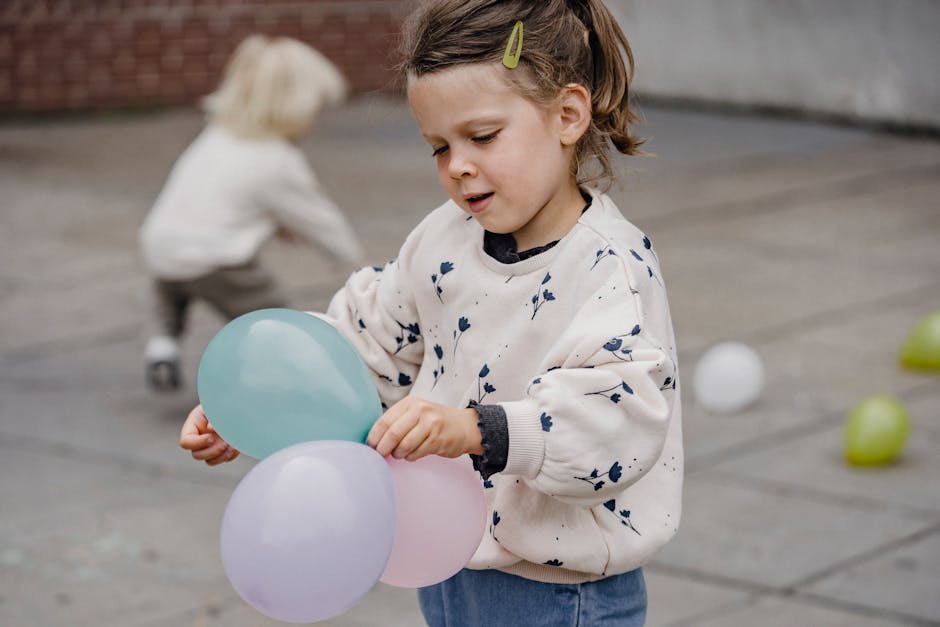 When it comes to kids' clothing, cold-wash denim is a favorite go-to fabric for its style and comfort. Commonly known as relaxed fit or wide leg pants, we affectionately refer to them as chilled out denims because of their laid-back vibe. These jeans feature lower rise and higher waists than regular skinny jeans, offering a casual and comfortable feel that can be effortlessly mixed and matched with various outfits.
Casual Comfort with Chilled Out Denim: Chilled out denims provide a relaxed and comfortable fit, making them a must-have in any kid's wardrobe. With their lower rise and higher waists, these jeans offer a more casual and laid-back style compared to traditional skinny jeans. They can be paired with a variety of tops and shoes, allowing for versatile and effortless outfits.

Durability and Fashion in One: One notable advantage of chilled out denims is their thickness and durability. These jeans are typically thicker than most other brands, ensuring they won't easily break or wear out, even if pulled up high. It's recommended to purchase slightly oversized ones for added comfort and longevity. The overall effect is undeniably cool and fashionable, combining style with practicality.

Fun Patterns and Colors: Cold-wash denims have evolved beyond basic blue jeans. They now come in a variety of fun patterns and colors, offering a refreshing twist on traditional denim. From playful prints to vibrant hues, these denims add a touch of excitement and individuality to your child's wardrobe. Little Dandelion, in particular, offers a wide selection of these trendy cold-washed denims, making them a popular choice among our customers.
Chilled out denims are a stylish and comfortable choice for kids' clothing. Their relaxed fit, lower rise, and higher waist provide a casual and comfortable feel, perfect for mixing and matching with any outfit. With their durability and thickness, these jeans are built to last, and their fun patterns and colors add a fashionable twist to traditional denim. Discover the exciting range of cold-wash denims available at Little Dandelion and elevate your child's style with these trendy favorites.
Patterned jeans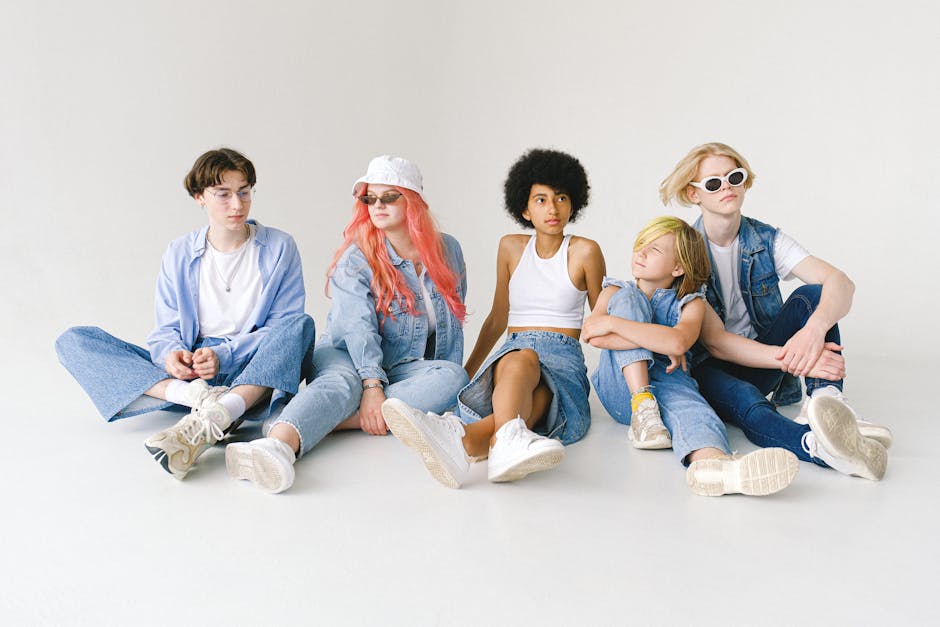 When it comes to finding new season must-haves for kids, jeans with patterned designs or specific styles like skinny jeans are a top choice. Patterns provide a fun and vibrant touch to your child's wardrobe, offering versatile layering options and endless styling possibilities.
Embrace the Playful World of Patterns: Patterns come in various forms, including solid colors, prints, geometric shapes, and even florals. They add excitement and visual interest to clothing, allowing your child to showcase their unique style. Remember, patterns are not limited to clothing alone. Explore ways to incorporate patterns in accessories and other fashion elements to elevate the overall look.

Easy Mixing and Matching: Patterned clothes are ideal for mix and match outfits, making it simple to layer them under other materials. For instance, pair a patterned long-sleeve shirt with a striped sweater dress or a crew neck sweatshirt and pants set. This effortless combination creates a stylish and coordinated ensemble. Don't be afraid to experiment with different patterns and textures to create a visually appealing outfit.

Timeless Geometric Prints: Geometric prints are a classic choice that never goes out of style. They feature shapes like squares, circles, triangles, and more. These prints add a touch of sophistication and modernity to any outfit. Opt for materials like leather, denim, or wool, which complement geometric patterns perfectly and help you stay on-trend with the new season.
Patterned jeans are a must-have for the new season, offering a stylish and playful addition to your child's wardrobe. Embrace the world of patterns, from solid colors to prints and geometric designs. Use patterns in clothing and accessories, and don't be afraid to mix and match for unique and fashionable outfits. Geometric prints are timeless, while materials like leather, denim, and wool keep you in sync with the latest trends. Elevate your child's style with these patterned must-haves and enjoy the endless possibilities they bring to their fashion journey.
Leather jackets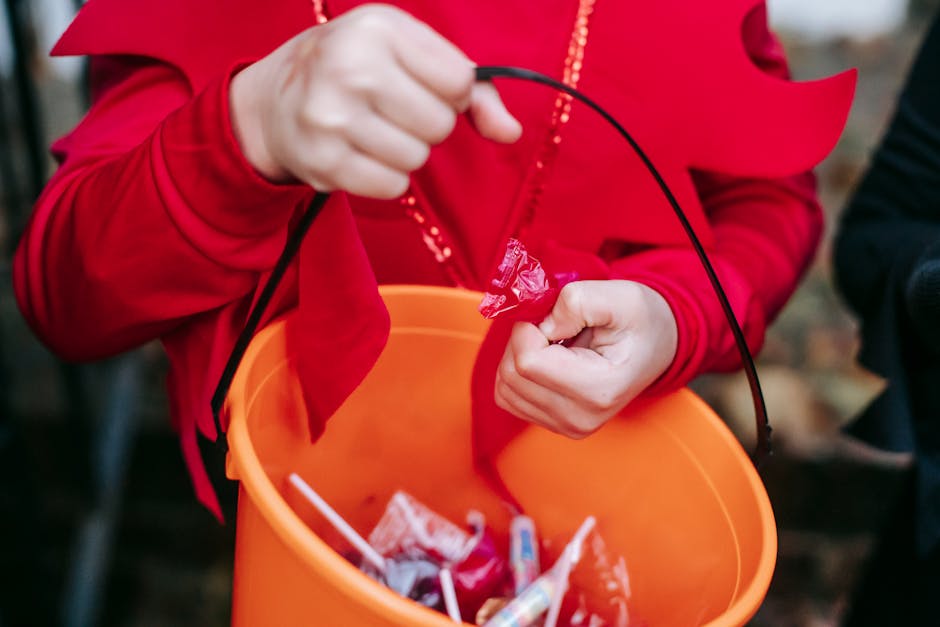 When it comes to shopping for kids' clothing, leather always stands out as the top choice. With its versatility and durability, there are various types of leather that can be adjusted or modified to suit any season or occasion. Discover why leather is the ultimate go-to fabric and explore stylish options to add a cool fashion flair to your child's wardrobe.
Leather Pants: Trendy and Comfortable: Leather pants have made a comeback and are one of the must-have finds this year. They effortlessly add a cool fashion flair to any wardrobe. Leather is a breathable material, ensuring your child stays comfortable without getting too hot or cold. Embrace this trend and elevate your child's style with stylish and comfortable leather pants.

Timeless Leather Jackets: A leather jacket is a timeless fashion staple that never goes out of style. It holds a special place in apparel collections worldwide, offering both style and functionality. A leather jacket adds an edgy and fashionable touch to any outfit, making it a versatile piece that can be dressed up or down. Don't underestimate the power of a leather jacket to instantly elevate your child's fashion game.

Shop Online for Quality Leather Products: When shopping for leather products, online platforms like Amazon and Target offer a wide selection of quality items. Explore their collections to find the perfect leather jackets, pants, and accessories for your child. In addition to jackets, consider browsing our curated list of must-have kid's accessories, including hats and sweatshirts, to complete their stylish ensemble.
Leather is the perfect choice for kids' clothing, combining style and durability. Embrace the trend of leather pants, adding a cool fashion flair to your child's wardrobe. Invest in a timeless leather jacket, a staple that will always hold its place in the world of fashion. Shop online at platforms like Amazon and Target for quality leather products, and explore our selection of must-have accessories to complement your child's look. Elevate their style with leather, a fabric that exudes both confidence and fashion-forwardness.
Down coats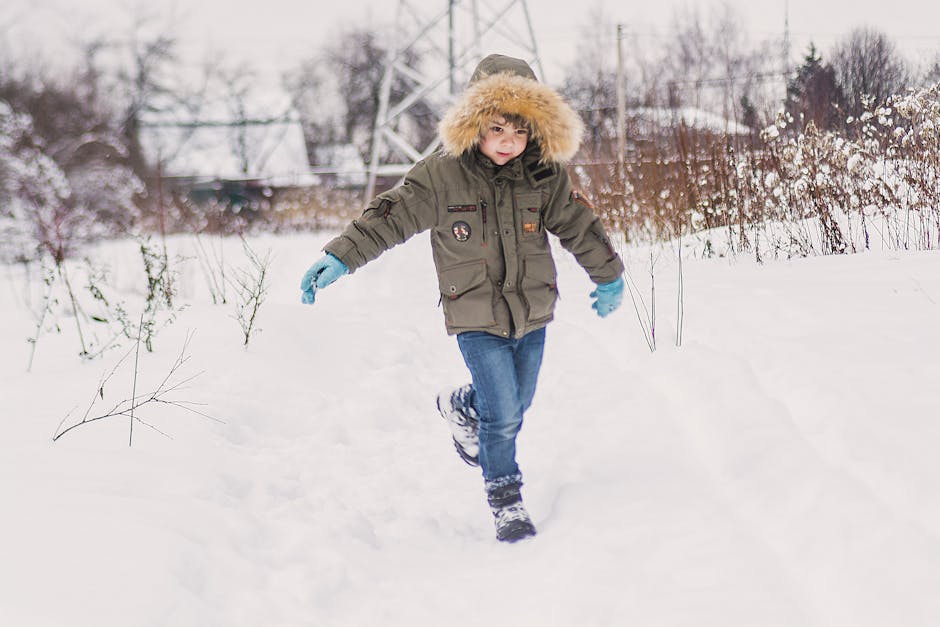 Down coats are a fashionable and practical choice for kids, characterized by their unique sleeve length that gives the appearance of no sleeves. These coats are typically made of flannel material and lined with wool, offering excellent insulation and shaping qualities.
Fashionable and Warm: Down coats are not only functional but also stylish. With a wide range of colors and styles available, kids can find the perfect down coat to suit their individual taste. These coats provide warmth and comfort, making them an ideal winter clothing item for chilly weather. The combination of flannel material and wool lining ensures excellent insulation while maintaining a flattering silhouette.

Cost-Effective and Eco-Friendly: Down coats are often manufactured using recycled materials, making them a cost-effective and environmentally friendly choice. By opting for these coats, you contribute to sustainable fashion practices without compromising on style or quality. It's a win-win situation for both your child and the planet.

Beginner-Friendly and Easy to Assemble: Putting together a down coat is relatively straightforward, making it a perfect project for beginner sewers. Even if you encounter any difficulties, you can easily find online resources and tutorials on how to assemble a down coat. A simple search for 'how to put a down coat jacket together' will yield helpful tips and guidance to assist you along the way.
Down coats are versatile and fashionable clothing items for kids, offering warmth and style in one package. With a variety of colors and styles to choose from, your child can express their unique fashion sense. These coats are cost-effective and eco-friendly, manufactured using recycled materials. Whether you're a beginner or an experienced sewer, assembling a down coat is a manageable task with ample online resources available. Embrace the comfort and fashion-forwardness of down coats, ensuring your child stays warm and stylish throughout the winter season.
---